Hot, hot day predicted, up to 98 degrees today and humid, with a real feel of over 100. Stay indoors, they tell me.
I have some books lined up for indoor reading, while others watch the World Cup.
New books:
Read last week:
An independent 45-year-old single woman has her life turned around in The Cactus

,

with the unexpected death of her mother, a dispute over the will the mother left behind, and the antics of her irresponsible younger brother Edward and his new friend Rob. This is a sort of romance, so be prepared to be charmed by the gradual change in the main character, prickly Sarah.
Shadow Child
by Rahna Reiko Rizzuto
was an engrossing read that held my interest all the way through. The story centers around identical twins, grandchildren of a couple who were incarcerated during WWII in a Japanese camp in California, and children of a mother who lived during the time of the bombing of Hiroshima and Nagasaki. The twins grew up in Hawaii, a land of ocean, flowers, and sunshine, but they are shadowed by the past, influenced in subtle and not so subtle ways by their grandparents and their mother's generation of Japanese who endured WWII. They must survive the past and the present in their own way. A five-star read.
I am now trying to read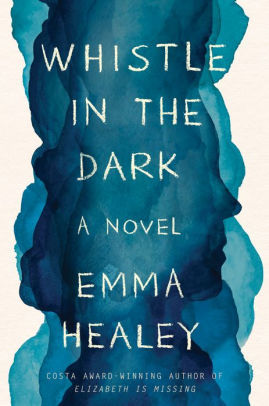 Whistle in the Dark by Emma Healey, even though the ARC has such fine print, I have to sit in the sun to read it easily. Wish me luck. It will soon get very hot outside!
Keep cool everyone!
What books are you reading this week?