Welcome to the Sunday
I've been in the mood for good thrillers and mysteries lately.
'
I've posted a
review
of
The Fear Artist: A Poke Rafferty Mystery #5
and really enjoyed the book and the setting - Bangkok, a city where I lived four years in the early 1980s.
A great thriller set in exotic Bangkok that will draw you in, into the relationships between what will seem like real people, and into a political situation with what will seem a true life villain.
Spencer Quinn's ARC of
A Fistful of Collars: A Chet and Bernie Mystery
is a clever series which features the man and dog detective duo.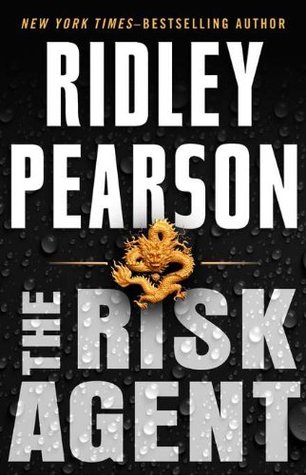 Another new thriller I'm reading is Ridley Pearson's
The Risk Agent,
a novel about business and government corruption, set in modern Shanghai.
On a different note, here are a few other books I have on my list for variety:
The Wedding Guests
by Meredith Goldstein, described as
One wedding. Five nightmare guests. Five ways to ruin the happiest day of someone else's life:
- Cry uncontrollably over your ex in front of the bride and mix calming herbal remedies with copious amounts of alcohol so that it's hard to stand up - especially if you're a bridesmaid
- Dress like you are attending a funeral and look for opportunities to re-enact scenes from steamy novels
- Turn up late wearing a T-shirt covered in mud and something that looks like blood
- If you are the bride's uncle, who no one likes anyway, try to cop off with her friend who's way too young for you
- Wear a suit that stinks of chicken wings and then spend the whole reception propping up the bar. Who said going to a wedding solo couldn't be fun?
Also,
Skios: A Novel
by Michael Frayn. "The master of farce turns to an exclusive island retreat for a comedy of mislaid identities, unruly passions, and demented, delicious disorder."
Laugh out loud comedy/farce set on a Greek island. Witty and clever. The plot reminds me of Shakespeare's Comedy of Errors. If you like satire, you will love this spoof on academics, pretentious scientists, and those who idolize them.
Keeping cool during these hot days? I'll be indoors watching tennis today. How about you?