Recently borrowed:
I amazed myself with the type of books, the variety, though all mystery novels, that I came out with after a visit to the library yesterday. I gravitate towards books set in other places. These are set in Tokyo, Moscow and Laos, and Australia. Armchair travel at its best!
Blue Light, Yokohama, Inspector Iwata #1
Author:
Nicolás Obregón
Setting: Tokyo
Genre: mystery, police procedural
Tokyo Police Inspector Iwata, recently reinstated to a new post, is assigned to investigate a disturbing multiple murder.
Am so glad I get to read the first in a new mystery series set in Tokyo! This way, I hope to get more of the flavor of the great city, even if only from a novel. By a writer who fell in love with Japan.
And another thriller set in Tokyo:
Soul Cage
by Tetsuya Honda
Published July 18, 2017, Minotaur Books
Setting: Tokyo
Genre: police procedural
This is the second in the series featuring the detective in Tokyo.
A severed hand, a missing body, and a victim who was living under a false identity all add up to the most complex and challenging case yet for Homicide Detective Reiko Himekawa.
Setting: Laos and Moscow, Olympic Village
The Rat Catchers' Olympics by Colin Cotterill
Published August 15, 2017; Soho Press
Genre: mystery, Dr. Siri Paiboun series #12
1980: The Democratic People's Republic of Laos is proud to be competing in its first-ever Olympics.
Ex-national coroner of Laos Dr. Siri Paiboun
begins to suspect that one of the athletes is not who he says he is. Fearing a conspiracy, Siri and his friends investigate, liaising in secret with Inspector Phosy back home in Laos to see if the man might be an assassin.
Setting: isolated bushland in Australia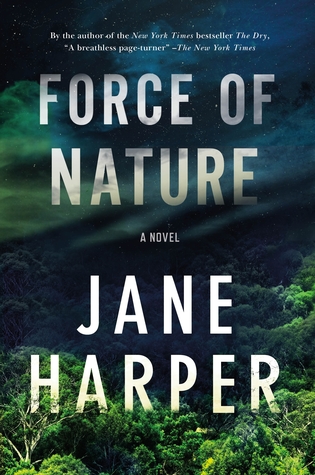 Force of Nature: Aaron Falk #2
by Jane Harper
Published February 6, 2018; Flatiron Books
Genre: mystery, thriller
When five colleagues are forced to go on a corporate retreat in the wilderness, they reluctantly pick up their backpacks and start walking down the muddy path.
But one of the women doesn't come out of the woods. And each of her companions tells a slightly different story about what happened.
I finished reading
Lie To Me
by J.T. Ellison, Septemer 5, 2017, Mira Books
Genre: psychological suspense
My review:
A married couple, both writers, have an ideal married life with success and fame until they begin to drift apart due to professional jealousy, betrayal, domestic fighting, and the sudden death of a child to SIDS. But what seems obvious on the outside is anything but, and as readers we plumb the depths of several twists and turns that land you in unexpected places in the story.

Somewhat suspenseful and surprising, this was an enjoyable though not always believable read. A domestic thriller that is entertaining and easy to read.
What books are you reading this week?